Excellence in Film and Video
We are a forward-thinking film and video production company based in Las Vegas, Nevada.  We believe in integrity, dependability, trust, and artistic excellence.   We help clients create engaging stories through the moving image.
Whether it be corporate, event, wedding, documentary, or narrative, we provide you with complete solutions to create the films and videos that tell the story you want to tell.  From planning, to the shoot, to editing and post production, to delivery, we help you capture and preserve the important moments you want to share.  We have the expertise and resources to handle large or small productions, and can assemble a team that fits the scale and needs of your project.  Pullen Productions is operated by a husband and wife team, and we work very well together.  We've spent many years learning how to tell a good story, and we're passionate about doing just that.  Let us help you create your next video project!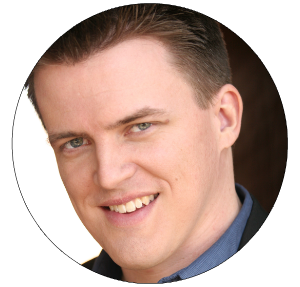 Blake Pullen
Cinematographer/Editor

"I love capturing the world on camera, and immortalizing it's people, places, and events in beautiful films.  I'm really passionate about what I do, and I'm always working hard to improve my skills as a filmmaker and cinematographer.  Nothing makes me happier than to bring our clients joy through creating great work for them."
After a long career on stage in the performing arts, Blake founded Pullen Productions in 2008, with a focus on theatrical and concert production.  Video was always an integral part of Blake's live productions, and after many years of successful stage shows, Pullen Productions eventually shifted it's focus exclusively to film and video.  With a drive for creativity and a solid work ethic, he brings a diverse skill set and many years of experience to the production of our films, and insists on quality and customer satisfaction for all of our projects.
Stevie-Lea Pullen
Logistics/2nd Camera Operator

"I take pride in providing our clients with a seamless and organized experience from beginning to end.  It's my job to make sure our productions run smoothly, and that our clients feel confident that the job will be done right.  I love an organized and well planned shoot, and with Pullen Productions, that's what we provide, every time."
After a successful career as a professional dancer, Stevie became the resident choreographer for our live stage productions in 2010, and has been with the company ever since.   In addition to her creative duties, she has real knack for handling logistics, travel, costuming, and all of the odds and ends it takes to run a stage show or event.  Stevie has many years of experience working in event management in Las Vegas, Nevada, the convention capital of the world.  It's no surprise then, that Stevie has been able to easily apply these skill sets to our film and video productions.  In addition to functioning as a second camera operator on many of our shoots, Stevie keeps things running smoothly on shoot days, and her strong sense of organization and communication are invaluable assets to our company, and our clients.